Puppy Classes
Group Class Registration Now OPEN
Our accredited Puppy Start Right Preschool program is designed to give you and your puppy the best start at raising a well rounded, easy going, well behaved puppy. This class focuses on early, positive, pro active socialization and behavior problem prevention. We also get you started with some obedience training and help you problem solve all those puppy issues such as puppy nipping, house training and chewing.
This class is for puppies to start between the ages of 8 to 14 weeks (critical socialization period). If you have an older puppy, check out our Puppy Manners Class.
Think you might need a private lesson or additional classes? Check out our Puppy Packages below.
Includes : *1 Puppy Parent Orientation *4 Puppy Classes * Puppy Start Right Book *Homework Guide *Clicker
Price $160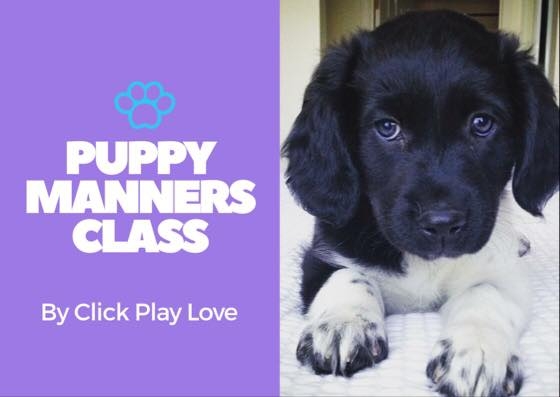 Our Puppy Manners Class is perfect for people who want to teach their puppy good manners greeting people and other dogs as well as great leash manners, and obedience behaviors.
We focus on teaching you and your dog skills for real life situations where your puppy might need some manners. We also have a socialization aspect to this course as well to ensure continued socialization after Puppy Start Right Preschool.
If you want to raise a well mannered, easy going dog, this class is for you!
Includes: * 1 Puppy Parent Orientation *7 Puppy Manners Classes *Homework Guide * Clicker *FB Support Group
Need some private lessons or plan to take both Puppy Start Right & Puppy Manners? Check out our Puppy Packages below.
Price $220